A table and chairs we built as shown in Syle at Home Magazine, August 2009.
The table is made with quartered red oak with breadboard ends.
It has ten oak chairs with hand sculpted pine seats.
My clients wanted a table for family gatherings which could be enjoyed and used without worry.
In the background are some bar stools we provided for their lunch counter.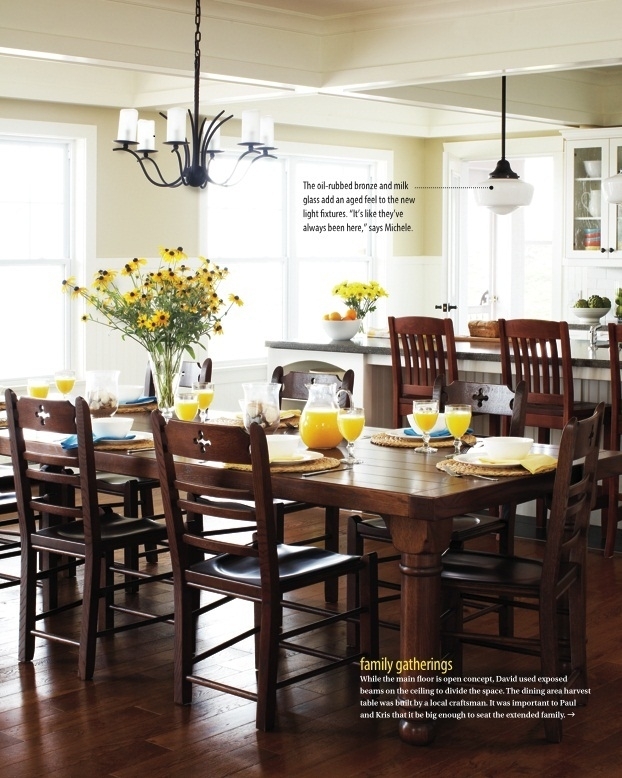 We can build you the dining room set of your dreams!
An elegant table for your living room…let us design it for you!