McAskill Woodworking Ltd. is located on Prince Edward Island in Canada.
My father Danny McAskill started the company in 1947. Throughout my father's working life, he built a reputation of quality craftsmanship that is carried on until this day by myself and the talented people who work with me.
This is a picture of my dad in 1950, polishing a communion table built for one of the local churches. McAskills has built chancellery furniture for over twenty churches on Prince Edward Island.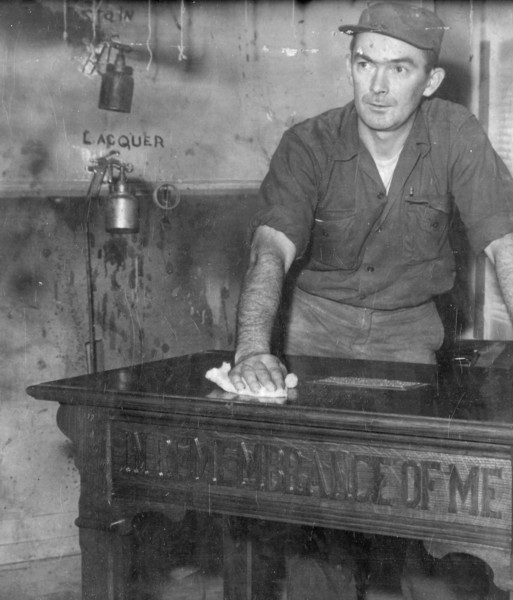 McAskill Woodworking in present day
Located at 26 Beasley Avenue in Charlottetown, Prince Edward Island